Announcements & News
Parks are open - Thursday, December 3, 2020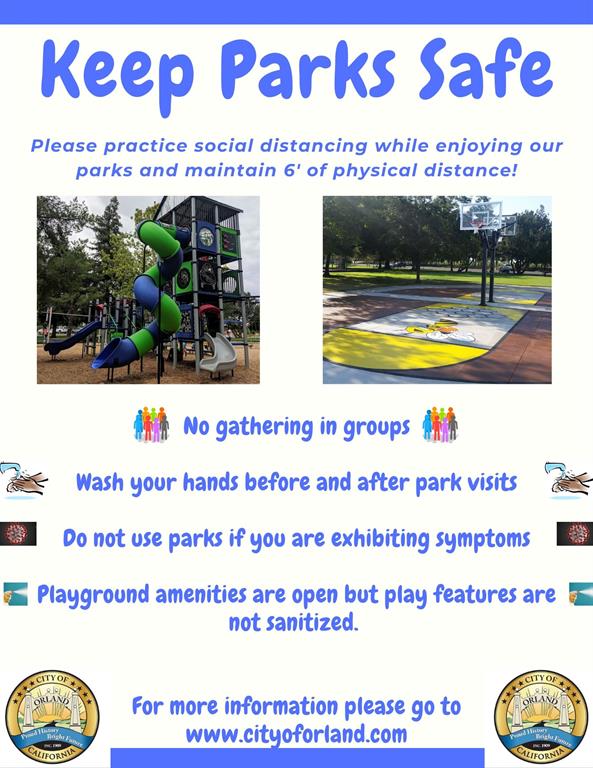 Splash Pad - Saturday, June 20, 2020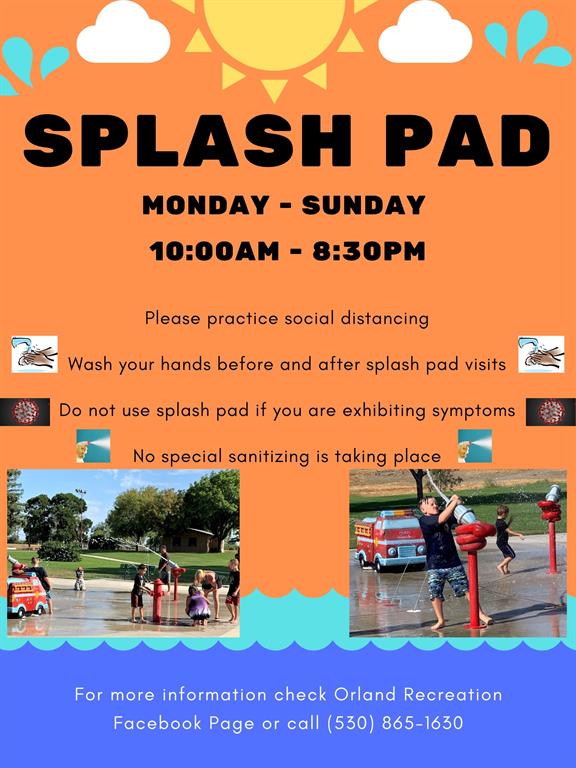 Recreation Center Update on COVID-19
Recreation Center is currently closed to the public. In response to recommendations made by the California Department of Public Health and as a precaution to help limit the spread of COVID-19.
Park and pool reservations will not be accepted at this time.
Please check our Facebook page or visit www.cityoforland.com for updates on programs.
Recreation Facilities and Programs Update - Friday, June 19, 2020
Youth and adult organized sports are not permitted at this time. The traditional summer schedule of programs has been suspended. Upon approval from the Glenn County Health Department, City staff will evaluate which programs are most feasible to offer to the community while still following guidelines and appropriate protocols.
City parks are open, however we will not be scheduling park reservations at this time. The recreation center is still closed to the public.
As always, check back on our Facebook page for updates.Thank you for your patience and continued support